After God perfected the sunrise, he created photographers, artists, and poets to ensure his feat remained immortal.     – Terri Guillemets
Rarely does Mark get a commission to do a landscape from a photograph, but my old friend Donna had taken a photo that had a profound meaning to her, and she wanted Mark to paint it. When she explained the story behind it, I understood why.
On Feb 19th of this year, Donna's daughter found out that David, the young man she was seeing, had OD'ed. They were all devastated.
A few days later, on Feb 21, Donna went to work early and decided to take a route she rarely takes. The sunrise was brilliant, so she pulled over on a residential street in South San Francisco, to take this picture.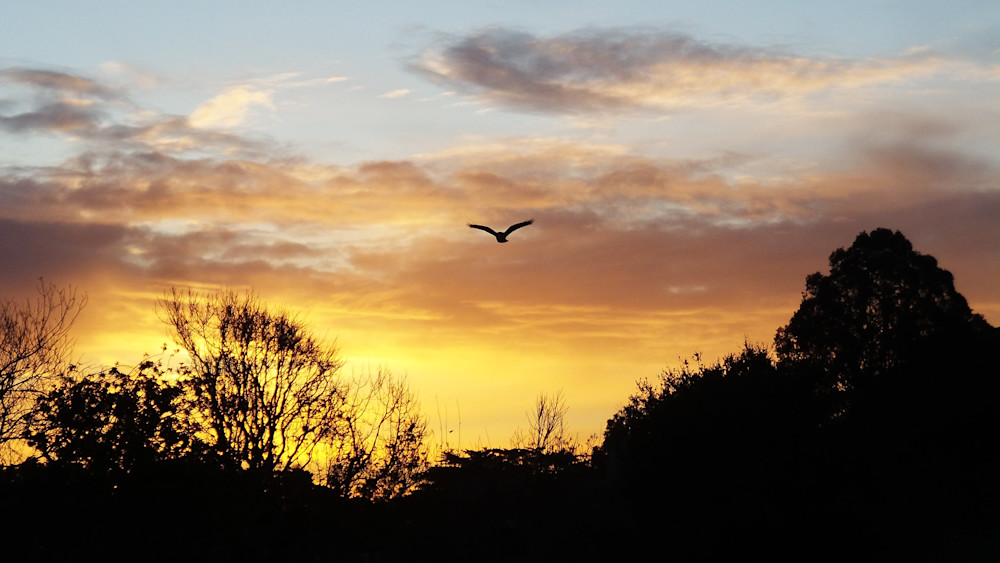 Later, when her photo was posted on the Everything South City site, someone commented on it, saying that it was very meaningful to her. Not the bird flying above, but where it was taken. It was David's mother who told her that the photo was the exact location where David had died.
Donna had no idea where David had died when she was inspired to take that sunrise shot, but now this image has become more of a significant landmark to everyone involved.
And for you, the reader, this image becomes one more example of how art can imitate life, and how an unseen God can intervene in the world, making Himself known through an art form, captured at an intersection of time and space, inserting His presence where He is needed most, to help in the process of grief, honoring a young man taken too soon.
Because of Donna's keen eye for finding beauty in her surroundings, stopping from her everyday routine to appreciate it, she now can bless David's mom with the gift of this painting.
Life is a great sunrise. I do not see why death should not be an even greater one.  
– Vladimir Nabokov
Mark also gets to be a part of this story. By Donna commissioning him to paint this photo, Mark can now extend his brush to communicate more of God's beauty and love, to give a little more comfort to a family still hurting from this loss. What a privilege.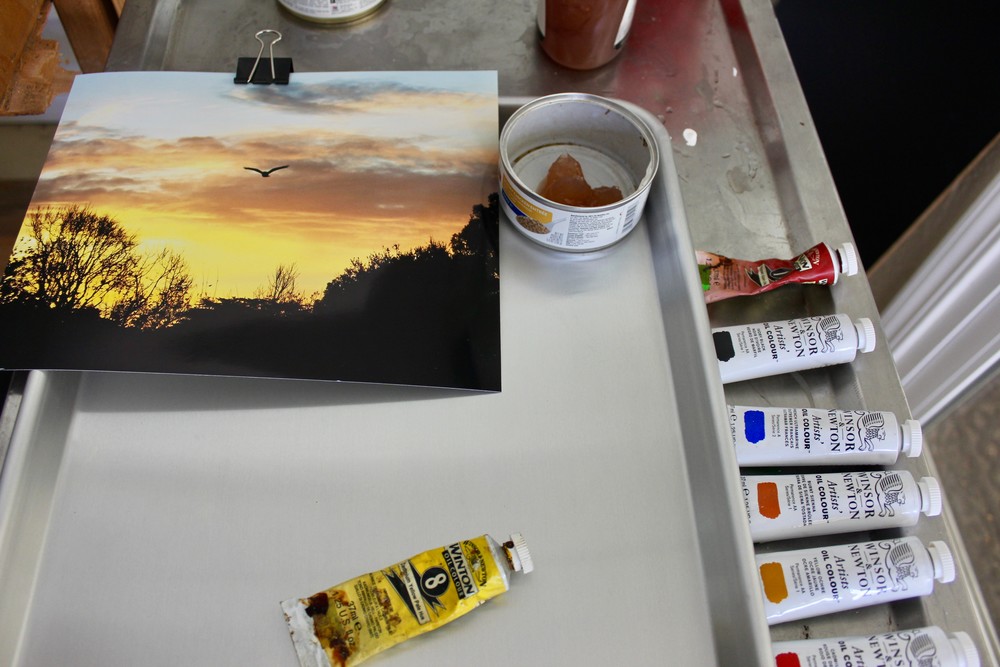 You can find out more from Donna on her blog, "From the Shoe," and her post, "Why I Hate Drugs."And stay tuned here as I follow the progress of Mark's painting, "David's Sunrise."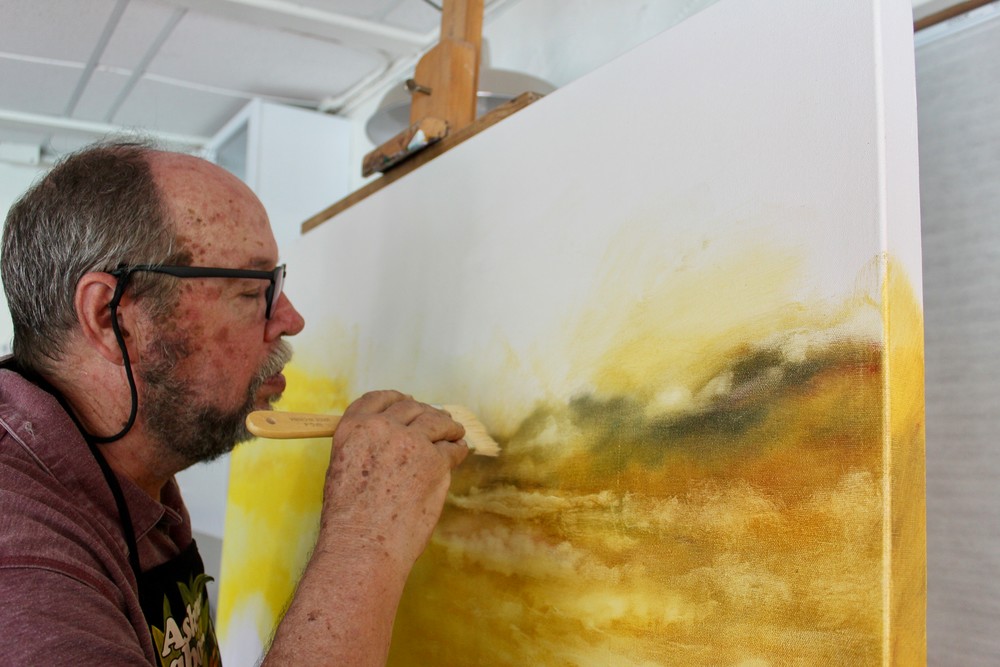 Mark working on, "David's Sunrise," in his Fresno studio.
P.S. from the Shoelady: David's mom, Karin Cunningham, was featured on San Francisco's KRON Channel 4 sharing her story of loss and her determination to warn kids and their parents about this epidemic and to eradicate this danger from her community. Fentanyl laced drug overdoses have increased hundreds fold. Below is the link to her story on Channel 4. See her interview below.
Also, you can visit Mark and Wendy's site for more blogs and artwork: